Two days before Christmas day, there were still countless families in Brgy. Malaban in Binan Laguna living in severely flooded areas. Hundreds whose homes were submerged in floodwaters from typhoon Pablo and homeless families were reduced to begging for relief goods for their Christmas dinners.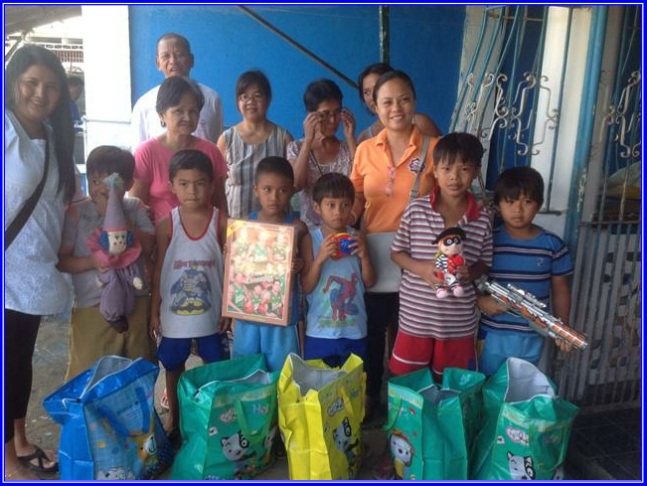 With the help of Father Christmas and his Merry Food Hampers, a project started by Sarah McLeod in 2012, 110 families in Binan, Laguna were given baskets of food for the holiday season. The families who benefited from the project were beside themselves with joy for receiving early Christmas gifts of food, bags, towels and toys.
On the day of the distribution, the families patiently queued up early to receive their food hampers. When we arrived, we could see the joy reflected in their eyes upon receiving such precious gifts. The food hampers from this Father Christmas project ensured that the Christmas of these 110 families were indeed blessed and Merry.
 Thank you to Sarah McLeod and everyone who helped in putting together the Merry Food Hampers for the benefit of the families of Brgy. Malaban in Binan, Laguna.