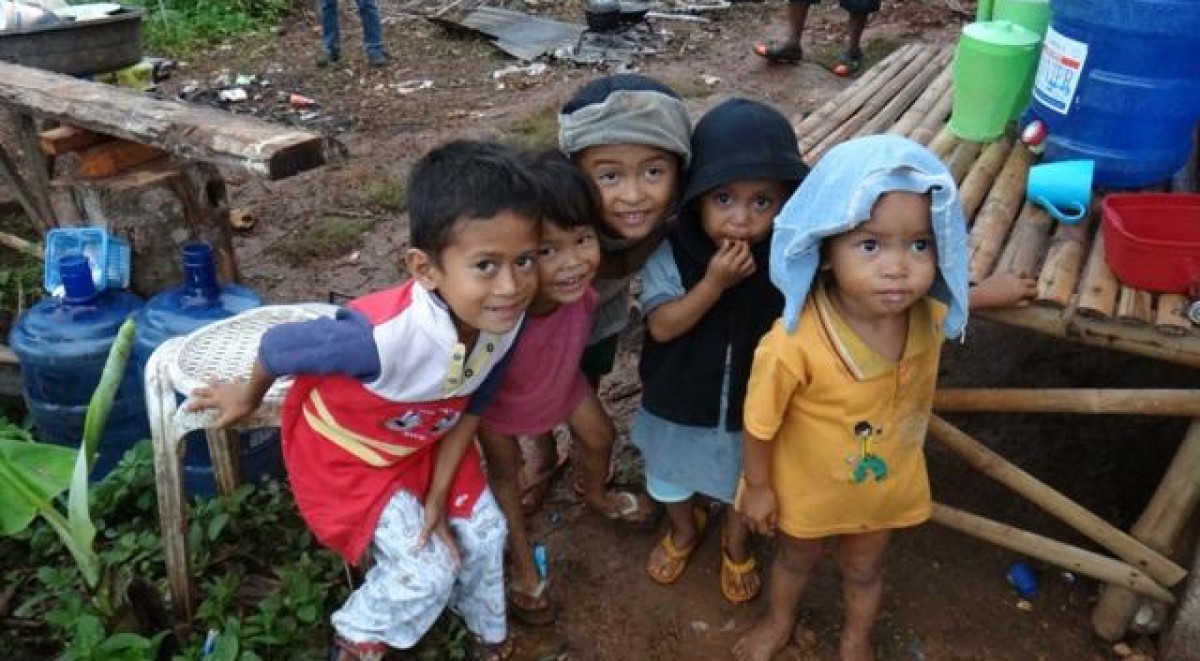 Springboard News update: Typhoon Yolanda (International name Haiyan)
Following from the hectic end of year activities that included enormous amounts of
packing, sorting and transporting. January has become the month of review, visiting
areas that have been affected and looking for projects Springboard can, not only
support, but also recommend to our partners. This is very important to ensure the
integrity and that the money so gratefully received and work ed hard for is spent
properly.
Earlier in January, Sarah, Annette and Gina planned to visit Northern Cebu and
Malapasqua, sadly the weather was so awful they were not able to reach
Malapasqua as the waters were too rough and the boat was not allowed to cross.
This was disappointing but also showed them that recovery is not going to be easy as
travel to the places that have been affected is challenging. The jo urney up to
Daanbantayan in Northern Cebu was long, about 4 hours in total from the Mactan
Airport and as you leaves the city and the main roads, you being to see the damage.
The odd Palm tree here, some houses looking worse for wear.
Climbing into the mountains and heading towards the coast, you begin to see that all
the trees are damaged in some form or another, some have lost the tops and others
looked like plucked chickens. Houses are damaged beyond real repair but the
families are still living there. There is no choice for them. They reached their
destination with the wind blowing, the trees swaying and the people sitting, watching
the world go by and in some areas wondering how on earth they will move forward.
children were amazing, shoeless in many cases, often not fully clothed; they
cheerfully welcomed the team into their lives and showed them their world. Homes,
gone. Schools still without roofs, playgrounds and water. Thankfully The
Daanbantayan school, which is over 100 years old and with some beautiful
architecture had been donated a wonderful new water filtration system from a
German Foundation called Help, Springboard introduced them to Hope World Wide
and the school is very grateful. One Machine for 2000 Students is not easy to
manage but it is so much better than nothing and having met the Headmistress we
realised how grateful they were.
It is clear that Tarpaulins are still needed, the rebuild is going to take months if not
years and until them, tarps are the best cover. At least you can stay dry.
"We must thank the hospitality of Hope Worldwide for being our guides and the fabulous food of the one restaurant in town. Whilst the menu was limited the food was great and we were more than happy to order almost everything on the available Daanbantayan Central School menu to help the economy! We were able to donate some tarps to a family on the trip and committed to Hope that we would buy a further 500 for them to use. As you can see from these photos, homes are very basic. We also agreed with Hope that we would support the building of 12 fishing boats in this community and this project is really special as it not only reaches out to 2 families who can earn a living from the boat but they must adopt a widow or widower to support them as well. We met 2 of the chosen families and they were very happy to know that they will again be able to support themselves and their families and rebuild their own lives. This area, whilst they did not experience the water Surge of Tacloban, they lost over half their vessels, in a small and already poor fishing community this is devastating."
Because of the Weather Annette and Gina could not continue to Tacloban, Leyte and
Ormac on this trip so had to reschedule. Landing and visiting Tacloban this week, not only showed the slowness of the rebuild to Annette and Gina but also the tiresome work that some organisations have been doing. The pictures you see here are of homes and streets still devastated by the typhoon that was over 2 months ago.
Annette, Sarah and Gina have been humbled by the positivity of the people they met
on their travels and know that making commitments to help the families, schools and
clinics is not just a one time effort. Re visiting and ensuring that the work is done
properly is a key element to the success of any project and look forward to sharing
the stories in the future.
Should you wish to know more about the activities and plans Springboard will be
hosting an evening event " get to know Springboard" in early February at the Dusit
Thani Hotel. This friendly gathering will showcase the fantastic work done by the
volunteers before Christmas and the donations made and what are the plans for the
future. Obviously you may want to support them! We are also the beneficiary of the
MMQ Theatre event "Dying for love" This will be held on Friday the 14th February in
Alabang. 4 short plays all about love! Please contact Springboard at
info@springboard-foundation.org for more details or look us up on Facebook.
We would also like to acknowledge all those who have donated from the within the
Philippines and overseas – families who used to live here; groups who have heard of us and
our work and like what we do. We have been overwhelmed by the support we have already
received as well as those that have committed to the ongoing relief efforts, medical missions
and the future rebuilding of communities and livelihoods.
In kind and cash donations can be dropped off at
1. 15 Melbourne St. Merville, Paranaque or call us to arrange for pick-ups. Call
8215440/ 343 3309/ 09228396412
2.  7 Sabio Street, Ecology Village, Pasong Tamo , Makati
Transfers can be made to:
Account Name : Springboard Foundation, Inc.
Bank : Hongkong Shanghai Banking Corporation Limited, Makati
Main Branch
Address : G/F The Enterprise Centre Tower I, 6766 Ayala Avenue
cor. Paseo de Roxas, Makati City, 1200, Metro Manila
Swift Code: HSBC-PHMM
Peso Account # 000179069040
US Dollar Account # 001060458130
Canadian Dollar # 001060458131
GBP Account # 001060458195
EURO Account # 001060458133
Account Name: Springboard Foundation, Inc.
Bank : Bank of the Philippine Islands, Magallanes South
Swift Code: BOPIPHMM
Address : Lot 6, Block 5, Paseo de Magallanes, Makati City
Peso Account #    0081059209
Please scan and e-mail the deposit or transfer slips to info@springboardfoundation.org so that we can send you an official receipt.