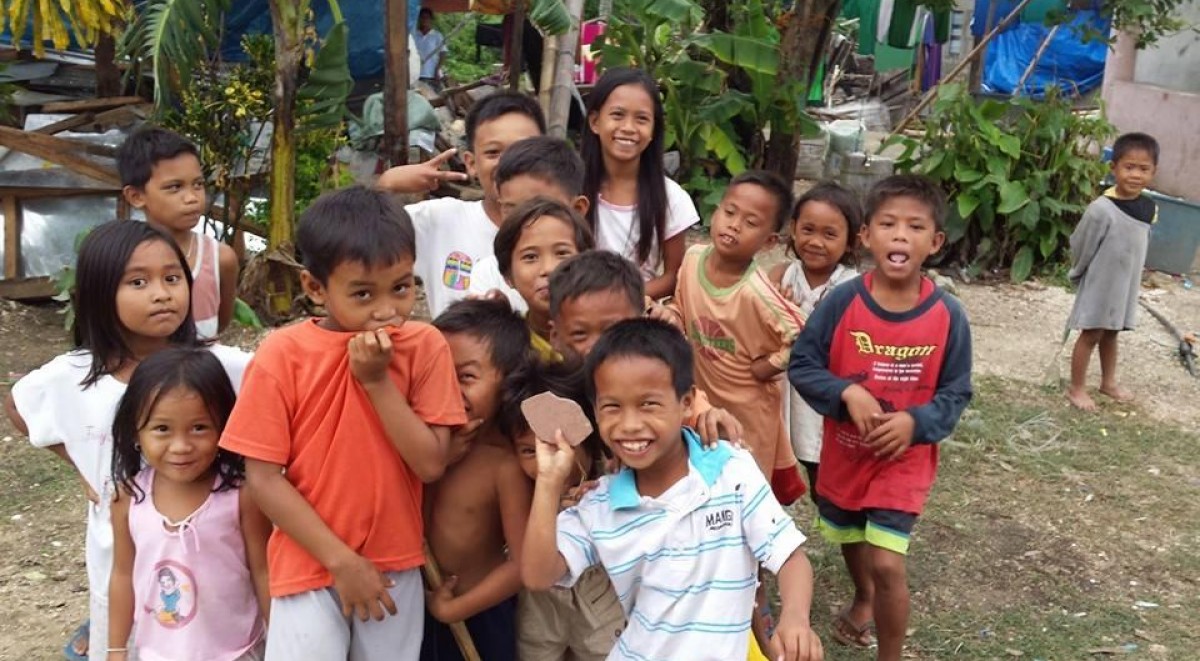 April 16, 2014
As summer approaches in the Philippines and the schools and colleges are now on their breaks, this is the perfect time to ramp up the work needed to complete the projects that were started in January. There is always a lag from choosing projects to completion as despite the money being available and approved, you also need to go through the local government, make friends with the community and ensure that everyone is on board with the activities chosen to support them.
Many organisations are working tirelessly to ensure that people get homes built, fishing boats
back in the water repaired or brand new, live stock re-bought and seedlings planted, new coconut trees planted and rice back in the fields. Nothing is quick and or easy to achieve but there are some major changes happening now and it is really heartwarming to meet the people each and every one of our supporters have helped.
In Late February, Annette and Sarah travelled to Northern Cebu again to visit the projects. We
now have houses completed, some fishing boats back in the water and the repairs to the school
are moving nicely. The fabulous play park arrived and was unloaded, put in safe keeping for the arrival of the "builders" to ensure that it is constructed properly in May. The governing offices of Daanbantayan are helpful, keen to ensure that the projects are completed on time and support from his teams is given freely.
The project for Daanbantayan for 100 houses, 30 fishing boats and the rebuild of the school will all be completed by June, ensuring that the new school year will be a good one for those children in the area.
Travelling across to Malapasqua for the first time, previous attends were unsuccessful because of bad weather. What a beautiful place it truly is and praise must go to the resort owners, many
worked tirelessly to get themselves back up and running, thus ensuring that all their staff had
jobs, earning to help their families. The resorts are an important part of the income to many
families on this small island. Checking on the locals, all were absolutely thrilled with their solar
lights donated by the British School Manila and everyone we asked had one.
There is work to be done on the island and Springboard is going to be part of the rebuild of a
school, once approval has been given.
Annette then travelled to Tacloban in March to meet 2 new possible projects for Springboard to take part in and looked at schools, communities and housing. The plans are now in place and the money secured to support a new school, housing and farming seeds, plus livestock which is due to start after Easter. Sarah and Annette will be visiting the area again in early May at the start of the project to ensure that everyone, again, is on the same page.
We must thank ADP for ensuring that we have enough funds to complete this project.
The next "fun- raiser" that Springboard is running is our "Pencil Drive". This drive will not only to support those charities we care for each year but those who lost everything during Typhoon Yolanda. So many children were left without a school, plus losing all their books, pencils and school equipment last year added to the family's burden.
So how can you help?
We have boxes in 60 plus offices within Metro Manila, these are placed to ensure that as many
people can participate as possible, dropping their old pencils (or new) books, staplers, erasers,
rulers etc. We also have money pots so you can donate and we can then go and buy additional
equipment. We must thank Handle Bar for hosting a 100 club fundraising activity and also the
Pasig Penguins who at the Manila Tens decided that they would donate their funds to this
project. This is a great time to clear out your desks and drawers; it is amazing what you will find!
Leanne Jardine is "in charge" of ensuring that as many people as we can get to support this
project can. So far we have collected over 4000 pencils and notebooks, hundreds of crayons,
erasers and other books that will be used in libraries across the land. We have been given
sponsorship from Hyder for School backpacks and also the Bangkok Patana School so we can
make 400 Berde Bags for children. These are made from used Tarpaulin and are hard wearing
and waterproof. So we are also supporting a fantastic livelihood project here in Manila.
More updates to follow after the Easter Break on the projects and visits.
Please contact
1. Sarah McLeod – 0920 9103533
2. Leanne Jardine – 09173261446
3. Gina Tuazon – 09228396412
For more details on how you can help with the Pencil Drive.
We would also like to take this moment to thank all those who have donated from within the Philippines and overseas – families who used to live here; groups who have heard of us and our work and like what we do. We have been overwhelmed by the support we have already received.
Thank You