It was truly a wonderful night, for the parents and Night High Scholars, happy and proud of their presentations and a chance to see their sponsors and to thank them personally, and for the sponsors who were amazed at the hard work and tremendous effort put on by the parents to ensure a wonderful program.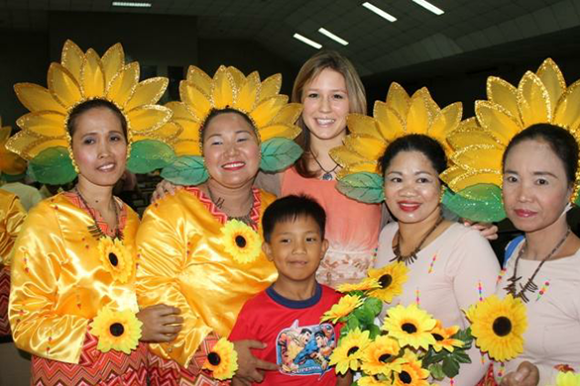 Springboards were invited to a very special Gabi ng Pasasalamat (A Night of Thanksgiving) Program at Siena College, Taytay, Rizal, by A Better Chance Foundation.
Every year, before the school year ends, the Night High Scholars of Siena College, Taytay, Rizal put on a Gabi ng Pasasalamat Program give thanks to their sponsors, through song and dance, for supporting them through school.
Though the Gabi ng Pasasalamat is traditionally put on by the Night High Scholars, recently, the parents of the scholars at Siena College, Taytay, Rizal have also been participating in the Gabi ng Pasasalamat Program by preparing their own original song and/or dance numbers to be performed on stage with their children. This gives the parents a chance to also show their appreciation to the different sponsors who are helping their children get quality education at Siena College, Taytay, Rizal.
This year, the parents of the Night High Scholars at Siena College, Taytay, went all out with their original costumes and performances. This year's theme was the different festivals of the Philippines, such as the Panagbenga Festival of Baguio, the Sinulog Festival of Cebu, the Masskara Festival of Bacolod, the Ati-Atihan Festival of Aklan, and the Kadayawan Festival of Davao.
Through the parents' well-rehearsed dance numbers and colorful and elaborate costumes, it was obvious that they put a great amount of hard work and effort into making the Gabi ng Pasasalamat program a success.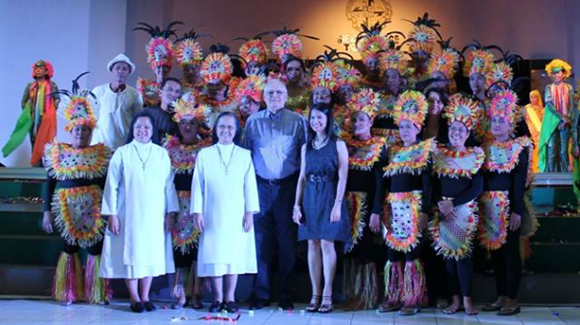 This was one of the best Gabi ng Pasasalamat Programs we've ever attended and we are so fortunate to have been a part of it. As sponsors, we really felt the parents' gratitude, appreciation and joy reflected through their wonderful performances
It was wonderful to catch up with our BOSCH scholars who came to attend the wonderful event of thanksgiving. They have finished High School and are now studying independently in various Philippine universities and colleges. It is much harder for them now to stay motivated and dedicated because they are not together by studying in one group as before when it was one class in high school but they are all in different places. We are very pleased that they are continuing their studies and we look forward to see them graduate with degrees.