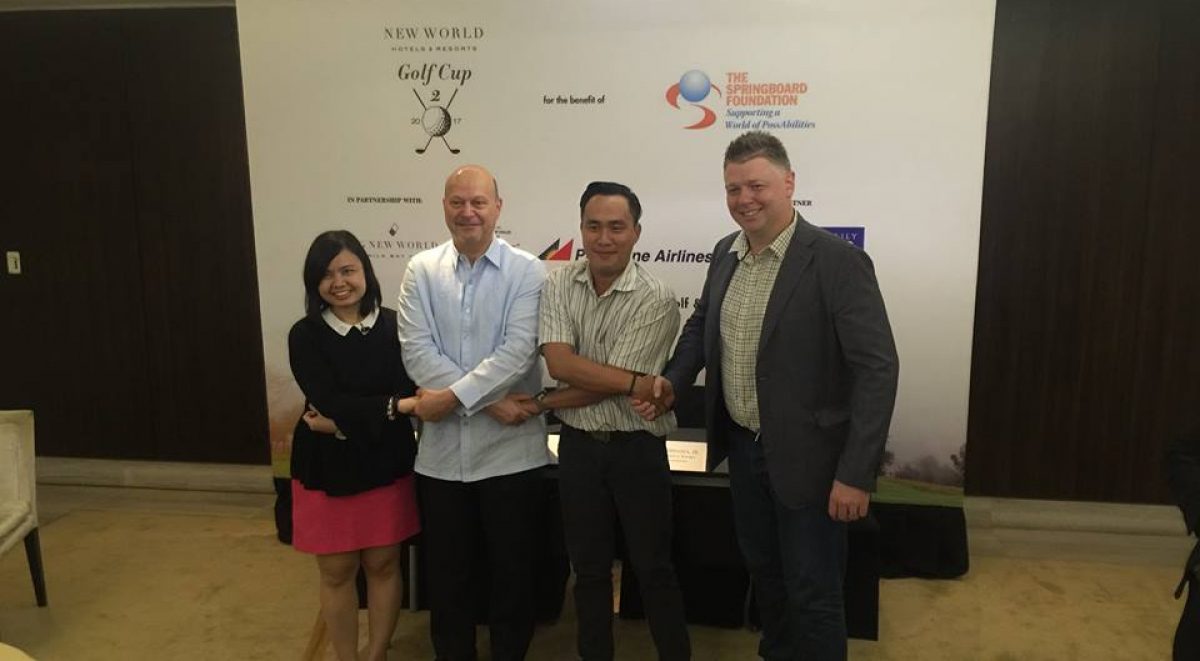 There are about 12 million families live in extreme poverty. Families who live on $2 per day or about 26,480,000 individuals live in extreme poverty. Poverty is one of the main causes of other social problems such as malnutrition, prostitution, lack of jobs, human trafficking, organ selling and most recently wars in the south of the Philippines (Marawi) that recruits and exploits children as soldiers.
When one raises the level of education, a person is empowered. Quality education gives hope, power and success. Hope to have a better future, power to control and create their paths and greater chances of success in life.
The New World Hotel Makati will hold its 2nd golf tournament on September 27, 2017 at The Orchard Golf and Country Club in Dasmarinas Cavite. Not only this is a fun event but a meaningful one as well. The tournament is for the benefit of Springboard Foundation effort to provide quality education for the poor and under privilege children. New World Hotel aims to send 15-20 scholars for the entire 6-years of high school education (7th to 12th grades).
Springboard Foundation is grateful to be chosen by New World Hotel as their partner for this meaningful and lasting change they will create for the future not only of the children but for their families as well!