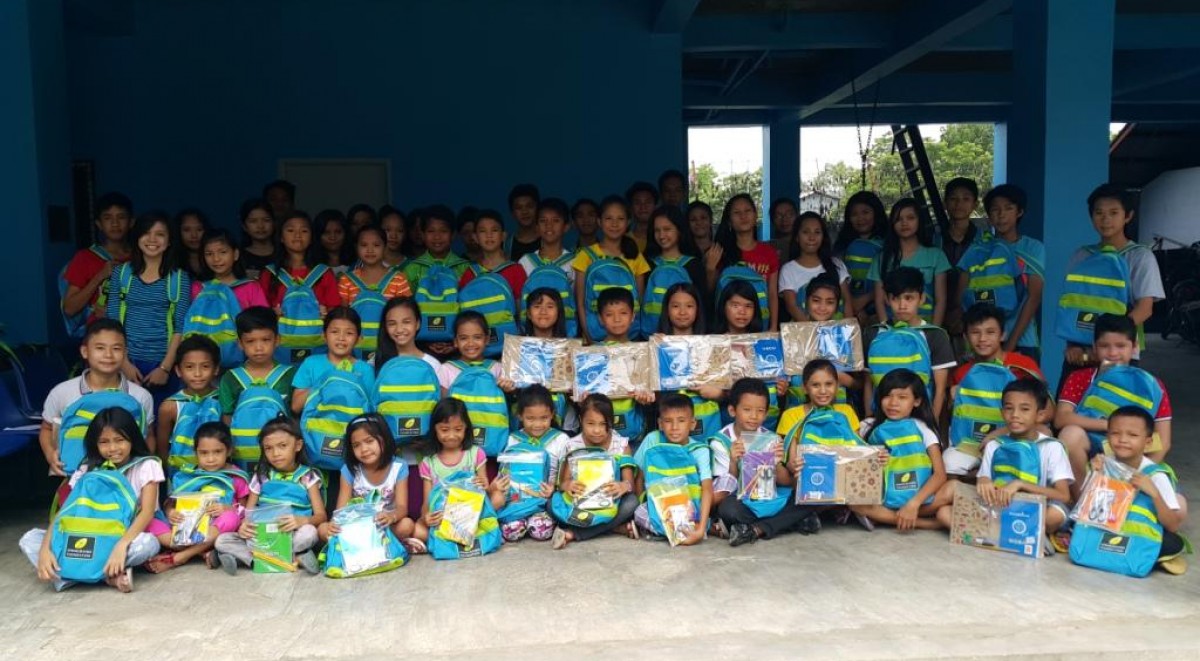 ---
Goal:      5,000 Complete Kits
Current: 2,363 Complete Kits
              (3,513 school bags and 2,363 supplies)
To go:    

2,637 Complete Kits
              (1,487 school bags and 2,637 supplies)
---
It is that time of year again for the annual Back to School Pencil Drive. The start of the school year can be an expensive time for parents. Springboard Foundation helps families from poor backgrounds by providing school supplies. Last year we helped over 3000 students from struggling families across the Philippines and this year we are aiming to help 5000!
Its easy to help:
Set up collection boxes in your office/school to collect new or used school bags/supplies and drop off the supplies at the Springboard office or contact us for collection
Make a cash donation to our BPI account: Springboard Foundation, Inc.
                Branch: Magallanes South Branch     Swift Code: BOPIPHMM
                PHP Account: 0081059209                USD Account: 0084056332
                EUR Account: 0084056375                GBP Account: 0084056367
                CAD Account: 0084056359
---
The initiatives:
1) Complete package: PhP 300 for one school bag with supplies
Supplies include: school backpack, crayons, pencils, scissors, exercise books and more
Instead of a cash donation we gladly accept in-kind contributions
2) Backpacks only: PhP 150 per bag
     Supplies only: PhP 150 per set
Sponsor 500+ bags and have your company logo printed on the school bags for free and your company logo included on our website
Collect used backpacks for Springboard Foundation
3) Scholarships: PhP 5,000 to 11,000 per scholarship
By helping us, we can help you by…
Including your company on our website if you make a donation larger than PhP 75,000
Expanding your Corporate Social Responsibility (CSR) Program
We look forward, with your help to provide these determined children to the best start to a new school year.
---
---