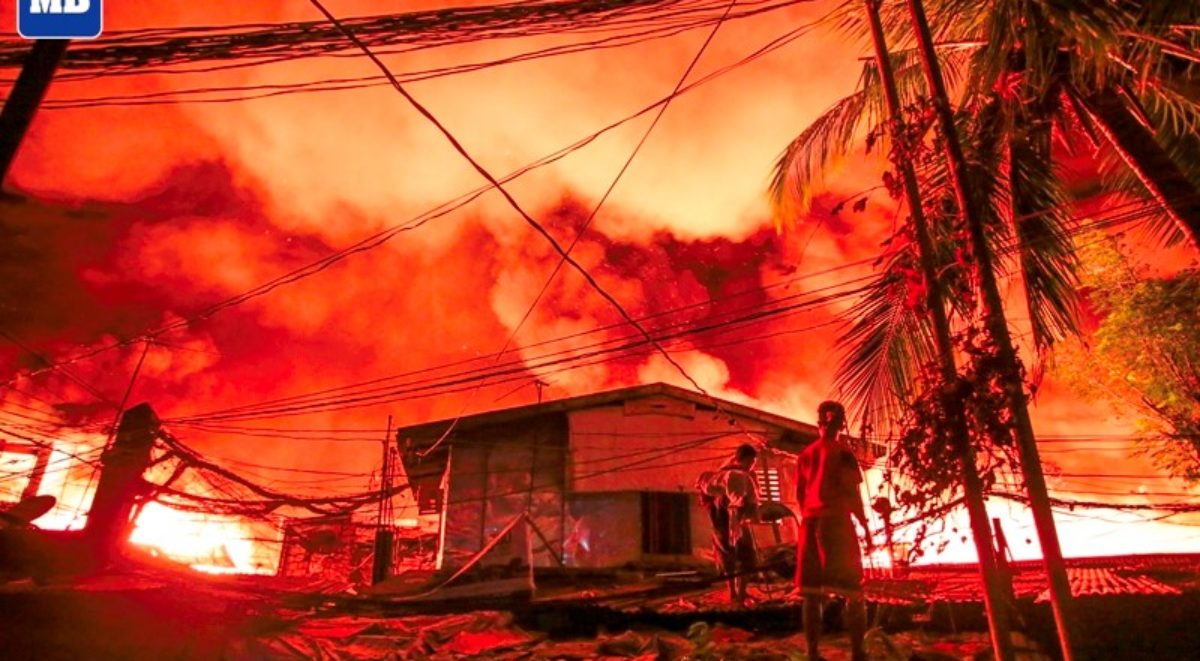 The old man is lying on a bench since the fire that destroyed his home as well as homes those of  1000 other families. How he was saved, we don't know. He has been bedridden for years. He dreams of walking in the fields, tending to a little garden and exercising his weary bones. Those days are long over; he is incapable of moving his legs. It is in the heat of summer, well over 40 degrees in the shade and there is no reprieve. A tarp was donated to act as a roof over the rubble of their once proud little home. Years of poverty have taken their toll on their lives. No savings, but only debt is their constant companion. How can they rebuild their lives?
His grandson Jessie feels his pain. The old wheelchair has suffered and is of no use anymore, leaving the old man lying on a bench all day, all night, no change in sight. Jessie reaches out and asks for help. He wants to see the smile on his grandfather's face again. The grandfather's happiness is also his happiness. The call is heard by Francesca who has organised distributions of relief goods for the fire victims. She asks Springboard Foundation for help and Springboard knows who can help. Mabuhay Deseret Foundation provided wheel chairs to the city of Binan and GoForward Foundation, one of the many partner organisations of Springboard Foundation in the Philippines. Springboard asks for a wheelchair and a wheelchair is given. A strong network gives power to act. Alone we are weak but together we are so strong.
Springboard's chairman, Annette, went to deliver Mercy Meals, Hygiene packs with buckets, dippers, shampoo, soap, toothpaste and brushes, towels, brand-new t-shirts, food items and last but not least an amazing wheelchair.
We have to comment Mabuhay Deseret Foundation for the quality of the donations they make. Over the years we have been part of their distributions and without fail, their donation were of the highest standard, showing that they respect people living in poverty and treat them like equals. They do not hurt their dignity, like some do when they give the cheapest and broken items to the poor. Instead they give them the best they can. And also this wheelchair is beautiful; it comes complete with all tools needed to maintain it, including a high quality air-pump for the wheels.
The old man is speechless at first. A smile breaks out over his face as he repeats again and again: "Thank you, thank you, thank you." He can leave his hard bed now; his grandson can take him on excursions, seeing the world around them. It is the beginning of a new life. We are all humbled by the love we see between the grandson and his grandfather. Their smiles will be in our memory for a long time, we will never forget this moment.
So who cares? We do – and so does his grandson, the one who took courage and reached out for help.