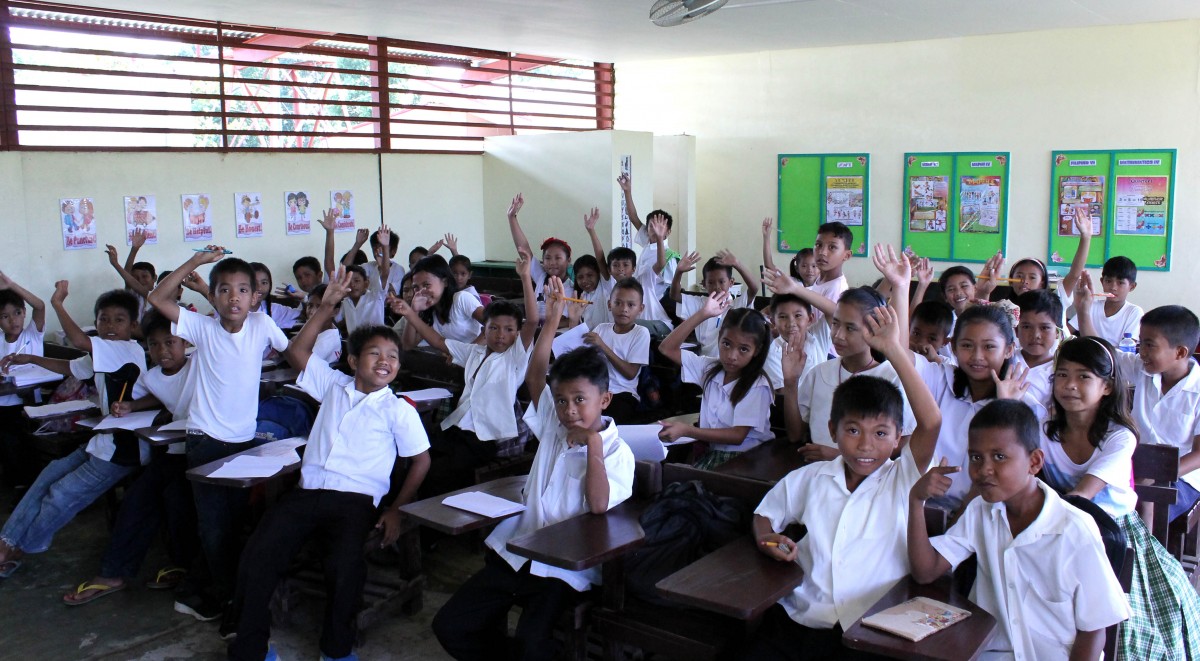 Familial and socio-cultural dynamics strongly determine the path of child. It is a national tragedy, therefore, that a majority of Filipino children are destined to encounter obstacles in their pursuit of a healthy, successful and educated adulthood. Due to typhoon Haiyan in 2013, many citizens of eastern Philippines were affected, and this has been a huge obstacle for many. It was the strongest, most devastating Typhoon the people have experienced.
Parts of the school in Cano-an Elementary were destroyed and it is imperative to address the educational needs of the most indigent populations at the earliest age possible. Poverty is a large enough issue to have to face, especially after a typhoon shatters your livelihood but without education, and a chance to rebuild a healthy quality of life is unlikely.
Doehle Shipmanagement Philippines kindly donated the funds to purchase the materials and hire labourers to complete the renovations required at Cano-an Elementary School to enable students to resume their education. Doehle has partnered with Springboard Foundation on many post-Yoanda reconstruction projects, from school renovations to house building.
Springboard foundation working with CCT helped to provide a safe environment in which the children of Cano-an Elementary School can be empowered and educated once again after the Typhoon. The renovation will help overcome some of the challenges faced by these children.
'CCT is an organized Christian response against poverty and social injustice. This is carried out through the fusion of social development initiatives and evangelical mission in a uniquely Filipino context. It serves urban and rural poor communities throughout the Philippines, in pursuit of its desire to see changed lives, strong families, and transformed communities centered on the Lordship of Jesus Christ.'
By May 30th 2015, the renovation to parts of the school that had been destroyed by Typhoon Yolanda was complete.   We are grateful to our donors from Doehle Shipmanagment and from our partners from CCT for the help we received to rebuild the school for the children of Cano-an Elementary.
Thank you
Springboard Foundation