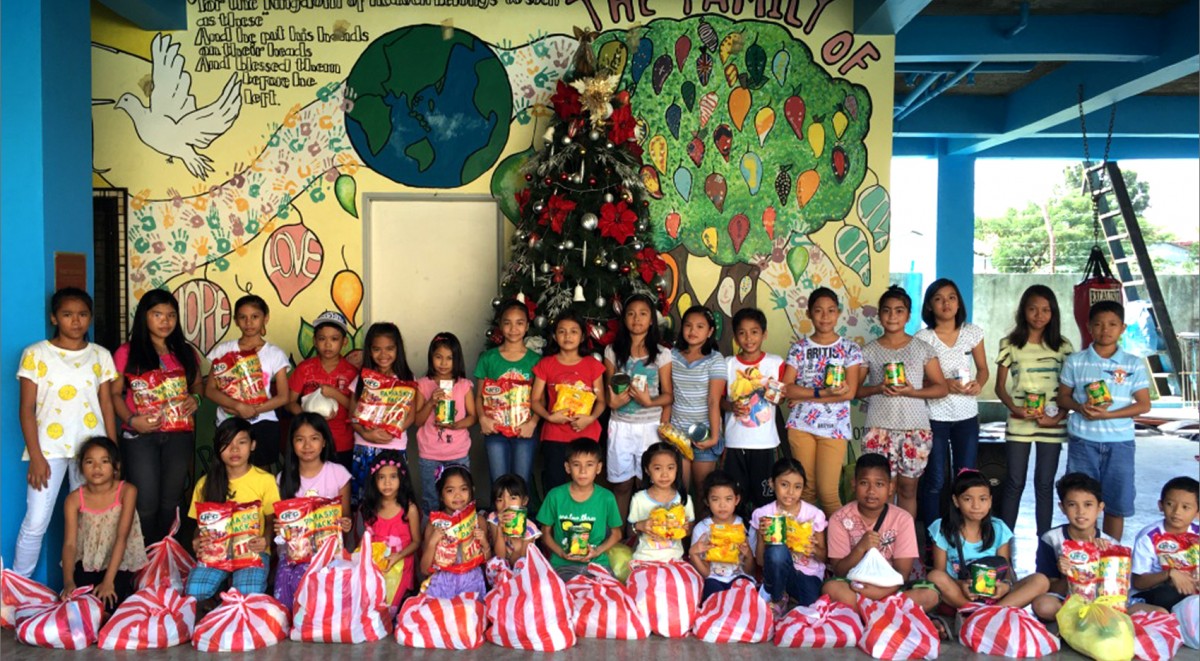 Over the years, the Philippines has earned the (un)official title of having the longest Christmas celebrations in the world and we at Springboard Foundation would like to make our own contribution to this accolade by providing the final mention of Christmas by letting you know the conclusion of the Christmas Hamper Appeal. A drawback to the longest Christmas celebrations is the slow return to normal.
At the end of the appeal, our supporters donated enough money to provide a grand total of 1008 Christmas Hampers! Although the target was 2000 hampers, we did have to contend with the two final typhoons of the season* which affected many people in the Central Regions.
---
---
The distribution took place all over Manila over the space of 2 days in much better weather conditions compared to the rain soaked days of packing the hampers. Working in partnership with the following organizations; Mango, Stepping Stone, Cashew, Little Marys and Manggahan Day Care who helped with the appeal and helped identify which families would benefit the most over Christmas with their own Christmas Hamper. Hopefully, the families got the chance to spend and more importantly, enjoy Christmas together without having to worry about where their next meal will be coming from or having to go out and work for it.
The students at Mango were in for an extra surprise, not only did they get to receive the Christmas Hamper for their family but they also a special Christmas present for themselves to unwrap on the big day but in the true fashion of kids the world over, the option to open their present on the day of receiving was far more tempting than waiting for Christmas day itself. The presents were spare toys and books families donated to help make the Christmas Hamper Appeal even more special for all the families.
If it was not for your generous support, the Christmas holidays for many families involved, Christmas Day would have been just another work day, with none of the magic and excitement of Christmas.
Thank you Springboard Foundation
* A big thank you to all those who donated clothes and food to help the victims of Typhoons