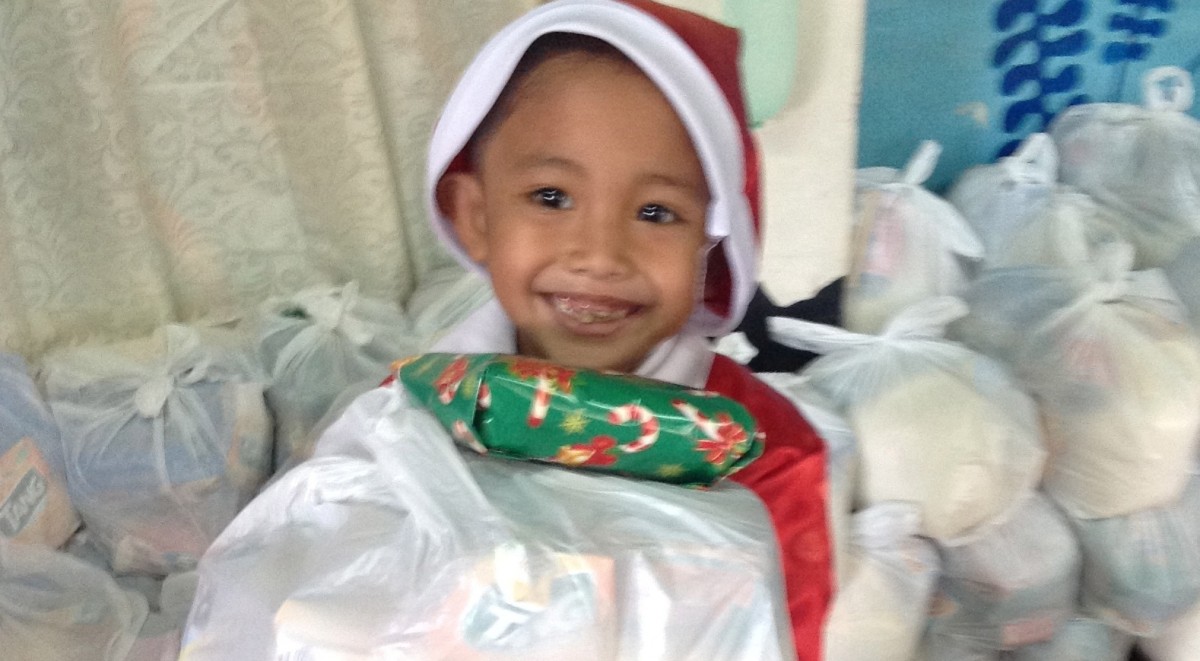 1,867 families will be having a good Christmas this year – from up north to Antipolo and Payatas rubbish dump site in between! An amazing achievement… Thanks to everyone around the world who sent money, those in manila who donated cash an
d those who bought hampers.
Your world wide generosity will give a huge hug and bring smiles to so many! Thanks my happy angels today who packed
Ascf Charity
Leanne Jardine
Jack McLeod
James Gates
Ross Barnaby McLeod
Matika Jardine
Peter Damian Dunn
Miren Mercado
Jocelyn Merabeles
– the truck is on route to Runruno now and cashew and grapevine will review theirs tomorrow.
Claire Willats NeeStallwood
will ensure that her great Center will receive and
Theresa Roxas Marcelo
will collect hers. A massive activity that cannot be achieved without everyone pitching in- thanks to the manila club for the raffle, BWA ladies as always come up trumps and Anza, AWCP, ALIG etc etc – you know who you are!