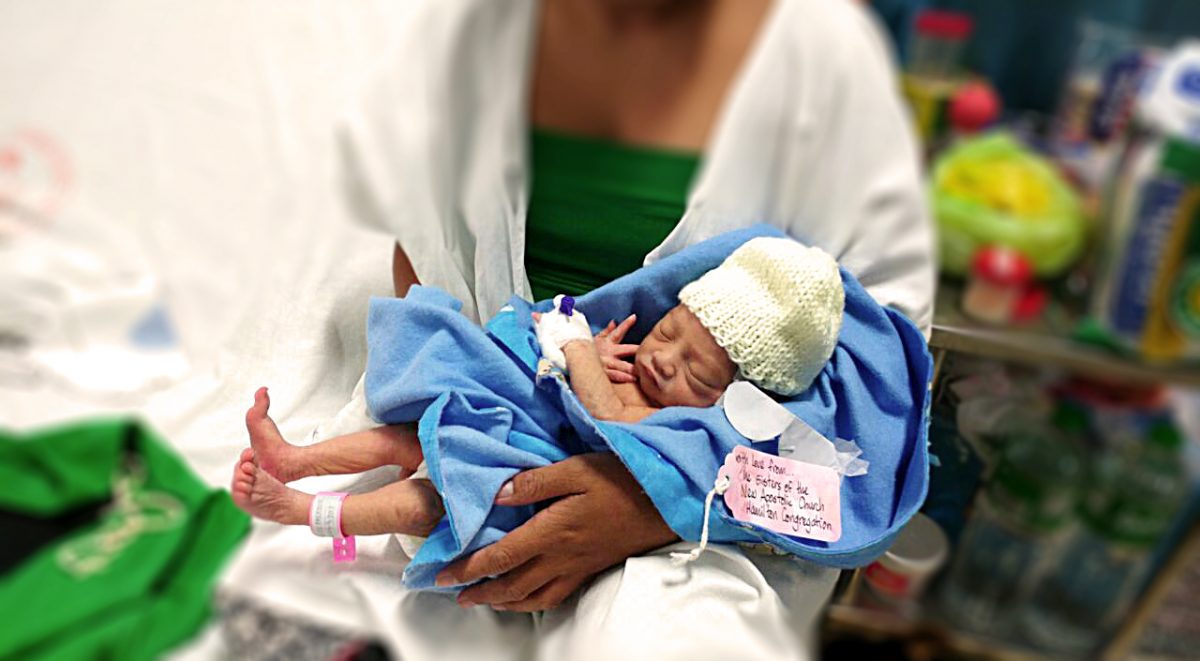 Donations come in all shapes and sizes and the in kind donation from the Hamilton congregation of the New Apostolic Church in Canada was no different. The Sisters of the church knitted 2 blankets and 67 hats of various sizes for premature babies.  The blankets and hats were donated to mothers with premature babies at the Dr. Jose Fabella Memorial Hospital in Manila.
This hospital is the hospital in Manila with the greatest amount of births with more than 28,000 babies born every year.  Due to the high number of births, it is known as locally as the 'Baby Factory'.  They are also a frontrunner in promoting breastfeeding, educating mothers why breastfeeding is so important and they use the kangaroo-system for premature babies where the little ones are in constant body-contact with their Mums or Dads who carry them in an elastic fabric wrap on their chest.
---
---
The congregation in Hamilton also held an eye glass drive which saw the donation of 71 pairs of glasses. These glasses will be distributed at a later date to high school teachers and students.
Watch our Facebook page for more details about the up coming eyeglass project with ABC Foundation. If you would like to get involved or donate (please put 'EYEGLASS' in the notes) towards the eyeglass project or know of anyone who would, please drop us a message or call our office on +63 2 821 5440
From all at Springboard, a big thank you to the Sisters and the congregation at the New Apostolic Church in Hamilton, Canada.