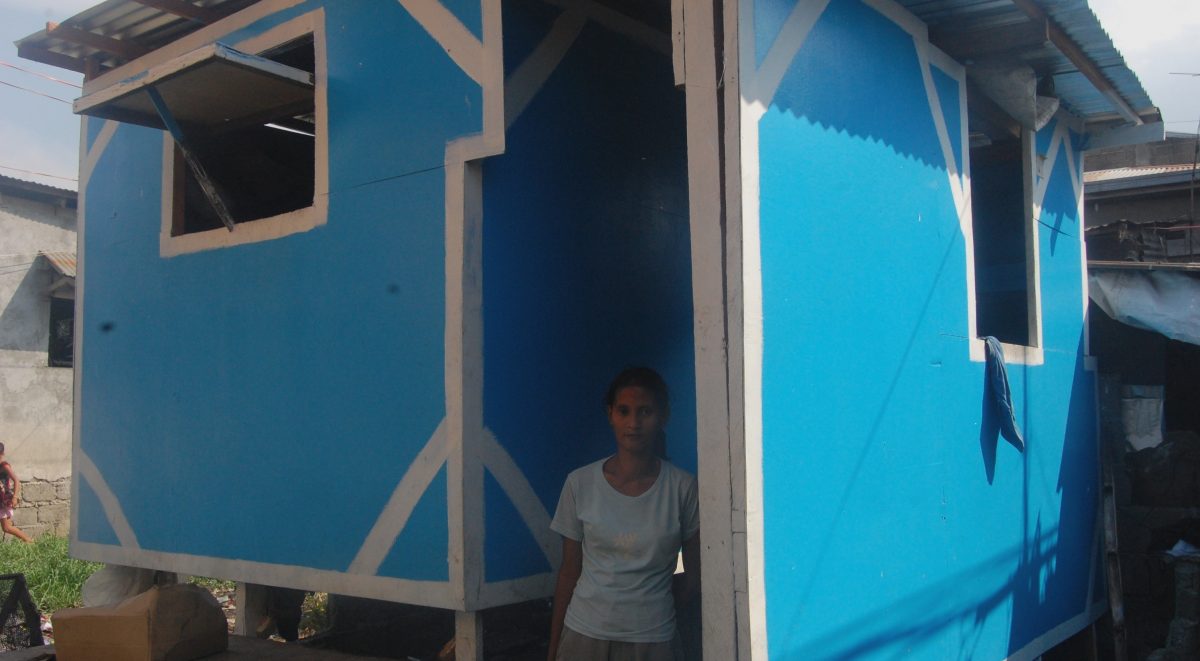 One of our biggest projects this year was the restoration of 54 houses that were severely damaged by typhoon Ondoy. Springboard gave tools and materials to 54 families in Laguna who lived in dilapidated homes since September 2009.  Typhoon Ondoy devastated many lives, with its torrential rains bringing forth flash floods and landslides causing many to lose their homes and possessions.
With the help of generous donors, Springboard was able to provide wood, GI-sheets, tools, paint and volunteers for the repair of 54 homes.  We are happy to report that since our distribution of 11 repair kits last February, now all 54 repair kits have been distributed to the families in Laguna.  All repairs of the houses are completed. The families were beside themselves with joy and gratitude for the help they have received.
---
---
54 families now have safe shelter again. Unfortunately tragedy struck again when a fire broke out in one of the areas we worked in and 7 of the newly restored homes burned down together with more than 300 other homes. The fire dealt a tragic blow to the 7 families whose homes had been recently repaired.  They are appealing for additional assistance to restore their homes yet again. We hope to be able to help these families recover from suffering the loss of their homes twice.
We would like to thank everyone who helped restoring the 54 homes:  Our donor the Help Alliance, volunteers from Help Alliance, Springboard, Hope Worldwide and local barangay administrators, Alpha Kappa RHO, Sabalas sub Chapter as well as Go Forward Foundation.
Let us know if you would like to help the 7 families by donating towards new materials to rebuild their homes.