n Manggahan their little hands learn and start to write, draw and do whatever they want to with the help of their teacher. Their innocent minds learn a lot and are taught how to think properly. We have seen their step by step improvement every time we visit. This is especially true on this very special occasion, Graduation Day.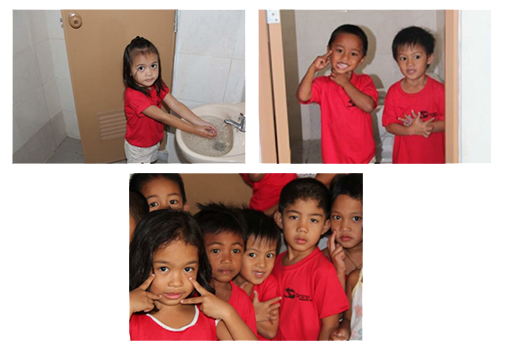 Manggahan Day-Care Learning Center had their Graduation day. In our own language it is "Pagtatapos". Well that's not it; we can say it is just the beginning. This is their very first step to reach their real goal in life, to be successful in whatever childlike dream they want.
Now, you can see in their innocent faces how happy and proud they are in their achievements. The happiest persons are their parents, who are very thankful to Springboard and Cararoo Foundation. With this free first-step in education, their children can now proceed to the next step of learning.