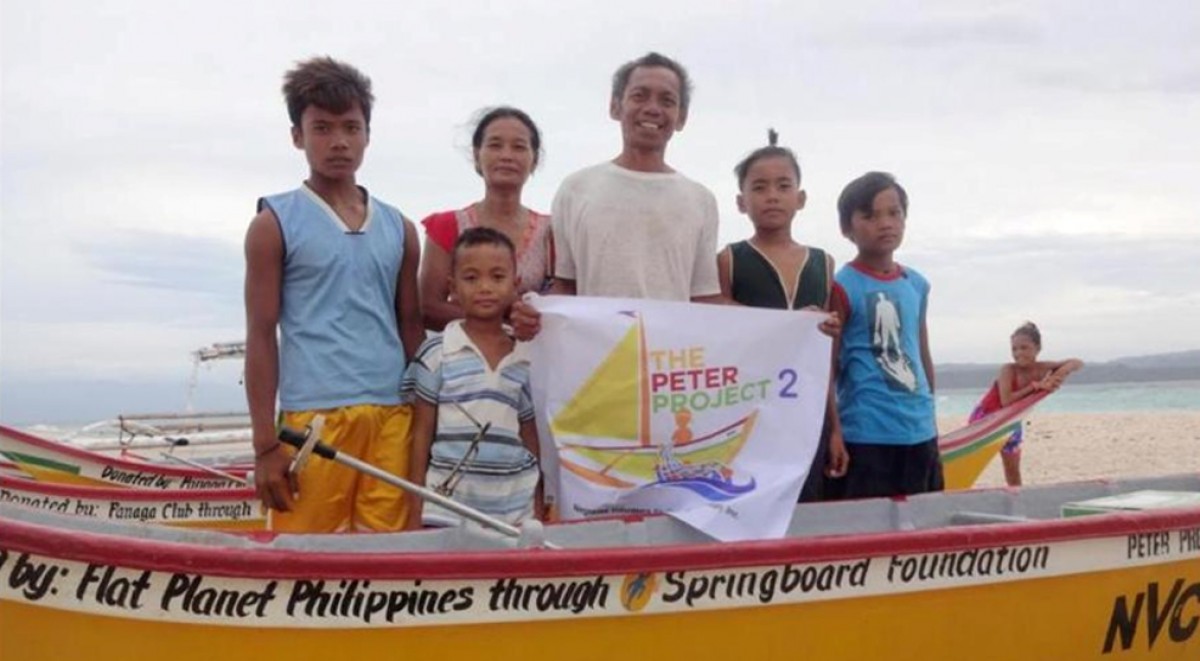 Springboard Foundation, working with NVC and the Peter Project 2 would love to thank Flat Planet Philippines for their donation of PHP 40'000.
In 2013, the province of Biliran was largely affected by Super Typhoon Yolanda (Haiyan), causing massive destruction across the province and affecting 90% of the marginalized fishermen in the coastal communities. In the following year, the area was struck again by Typhoon Ruby, setting back progress made since Typhoon Yolanda. Both the typhoons destroyed many fishermen main source of income, leaving them with damaged or lost boats and equipment.
Typhoon Yolanda alone has left close to 100,000 fishermen in Eastern Visayas region without fishing boats making it very difficult for them to earn a living for their families. This is not counting the subsequent typhoons that plague the Philippines. Many families are still reeling from the destruction of their houses and loss of their belongings.
Flat Planet Philippine's donation has allowed the purchased of a motorized fishing boat and fishing net that will allow Rosendo of the Salazar family to provide for his wife and 3 children.
Before the typhoons, Rosendo was earning to enough to feed his family but his boat was destroyed by the Typhoons, losing the family their only source of income. After the loss of his fishing boat, Rosendo had to borrow his friend's fishing boat. Not an ideal situation, so Rosendo's wife had to take on work, whilst having to look after the family. Their joint income was considerably less compared to Rosendo's income before the typhoon.
We hope that we can continue working with NVC and the Peter Project to restore the lives of the fishermen and their families who have their lives turned upside down the many typhoons that hit this country. Again thank you to Flat Planet Philippines, without your help, the Salazar family would be struggling still.
Springboard Foundation.