Mt. Mayon Eruption 2006 Relief Operation Report
I.  Background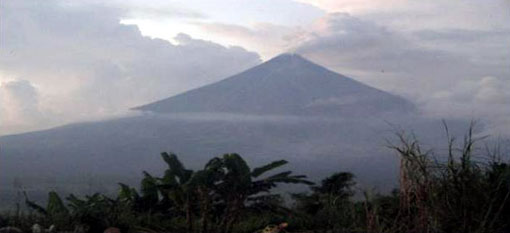 Mayon is the most active volcano in the country.  Mayon has had forty-seven eruptions in recorded history; the first recorded eruption was in 1616.   The most destructive eruption of Mayon occurred on    February 1, 1814.  At that time, lava flows buried the town of Cagsawa and 1,200 people died. Only the bell tower of the town's church remained above the new surface.
Relief and disaster management officials in Albay have effected the forced evacuation of 7,000 families living near the 6 kilometers dangers zone. There are 38 evacuation centers have been designated and are now housing around 36,299 evacuees.  Most of the evacuation centers are overcrowded and facing the danger of spread of epidemics. In Bikal and San Andres Resettlement Areas, evacuees build shanty's as their temporary shelters.
Last July 14, 2006, the volcano had started its quiet eruption.  As of this date, Alert Level no. 4 has been raised by the PHIVOLCS, which means that hazardous eruption is expected within days.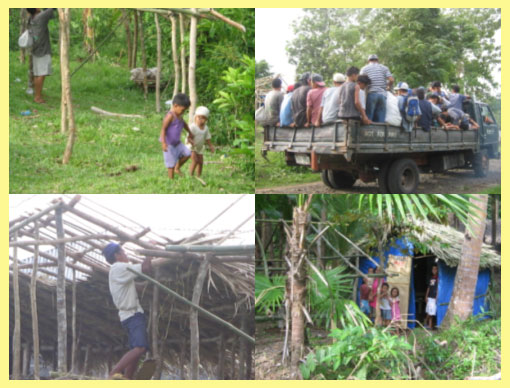 II.  Objectives
To provide immediate relief to around 1000 families in San Andres and Bikal Resettlement Areas.
III.  Actual Relief Operation
Springboard Foundation
The total donation received amounted to Php 329,500.35. The relief goods consist of assorted items such as water containers, blankets, used clothing, 141 sacks of rice, candles and assorted consumer goods. They also assumed the delivery of goods to Bicol.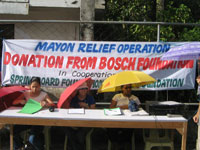 A total of 141 beneficiaries received the relief items in the barangays of Fidel Surtida, San Andres, San Roque, and Sto. Niño, Calayucay, and Salvacion, Sto. Domingo, Albay affected by the Mayon Volcano eruption. The beneficiaries received the same item and quantity of goods distributed.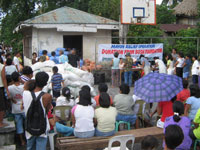 ASCODE has mobilized some organization in Albay to provide volunteers for repacking and distribution of relief goods. The beneficiaries also assisted by tapping the Barangay Council of Fidel Surtida by providing free transportation service and unloading of the relief goods.