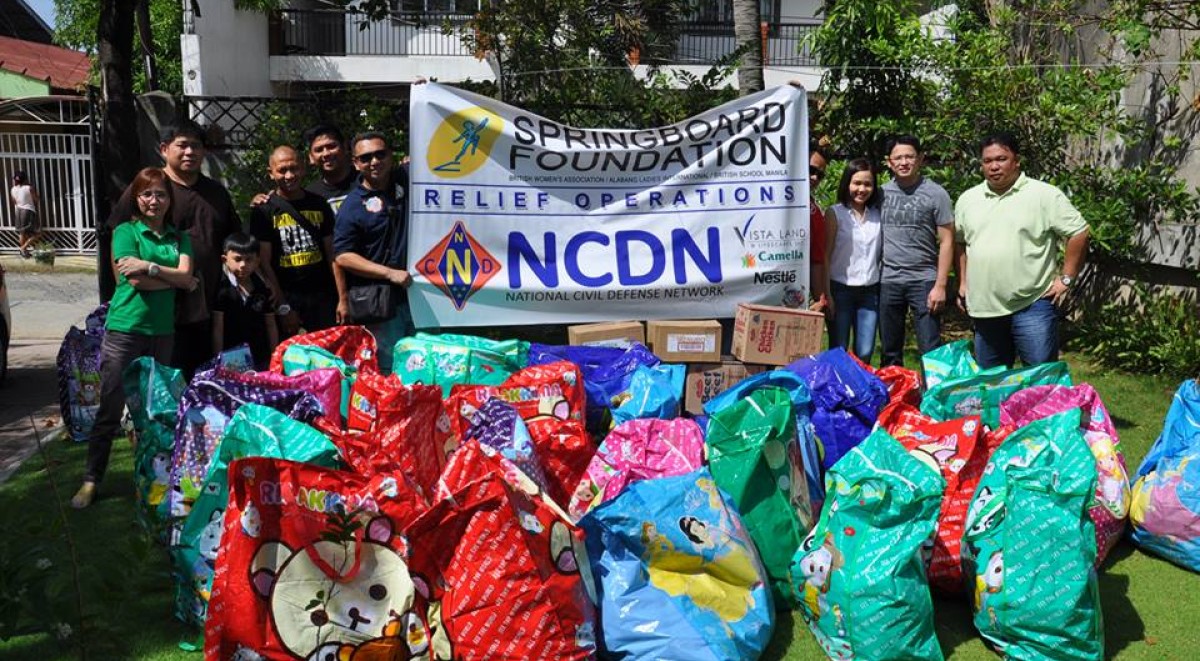 [su_service title="Tel. # (02) 624 3225″ icon="icon: user"][/su_service]
National Civil Defense Network is a non-profit organization which is located in G. Tolentino Street in Manila.
A total of 529,348.85 Pesos has been given in cash and in kind to National Civil Defense Network.
[su_table]
November 14, 2016 • 132,960.85 Pesos in kind donation for food, clothes, blankets, towels & misc. items for the Typhoon Haima/Lawin victims
October 21, 2016 • 21,000 Pesos in kind donation for toiletries for the Typhoon Haima/ Lawin victims
November 25, 2015 • 132,034 Pesos in kind donation for relief goods and assorted clothes
October 22, 2015 • 243,354 Pesos was given in cash for the relief goods of the victims of Typhoon Lando.