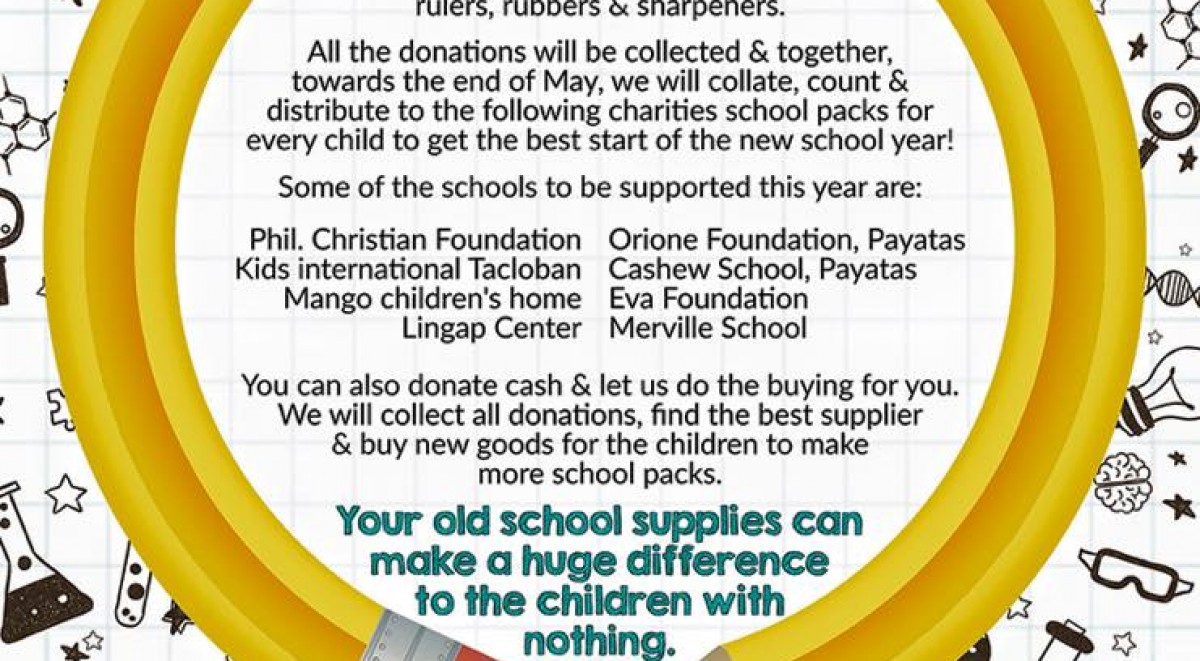 Pencil Drive 2016!!!
Hi everyone – scholastic time again! Time to clear out those closets and find all those pens, pencils, crayons basically anything that can be used in a school by the children and teachers. Last year we had a fantastic time packing thousands of pencils and boxes for so many different charities all over Manila and as far as Tacloban. This activity supports so many of all our favourite charities.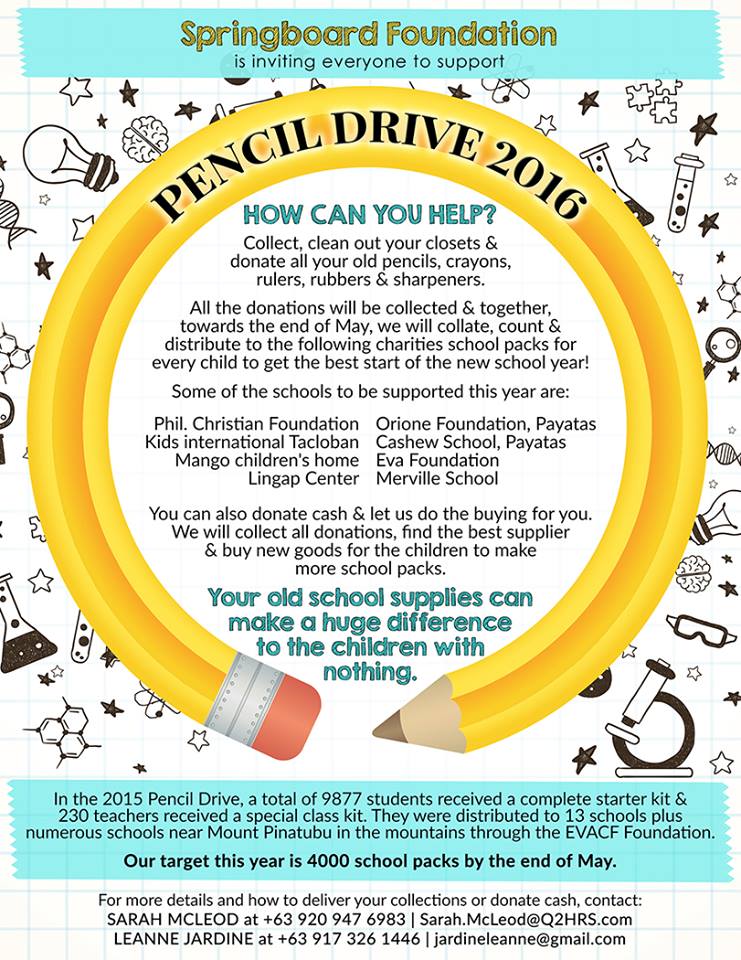 We also accept cash donations so we can go buy "bulk" supplies to balance those donations we receive. Remember a used pencil means so much to those without! Please contact for drop off locations in BGC: Claire Willats NeeStallwood Alabang: Leanne Jardine Merville: Annette Helbig Makati: Sarah McLeod Makati: Debra Leaburn
We will be collecting until about mid May.
Once we have all the donations, we will be arranging a packing day in Makati to organise and sort through what we have and get them delivered to the various homes, schools and play centres.
Your support and donations are so valuable to make the new term for children a good one!
Sarah McLeod