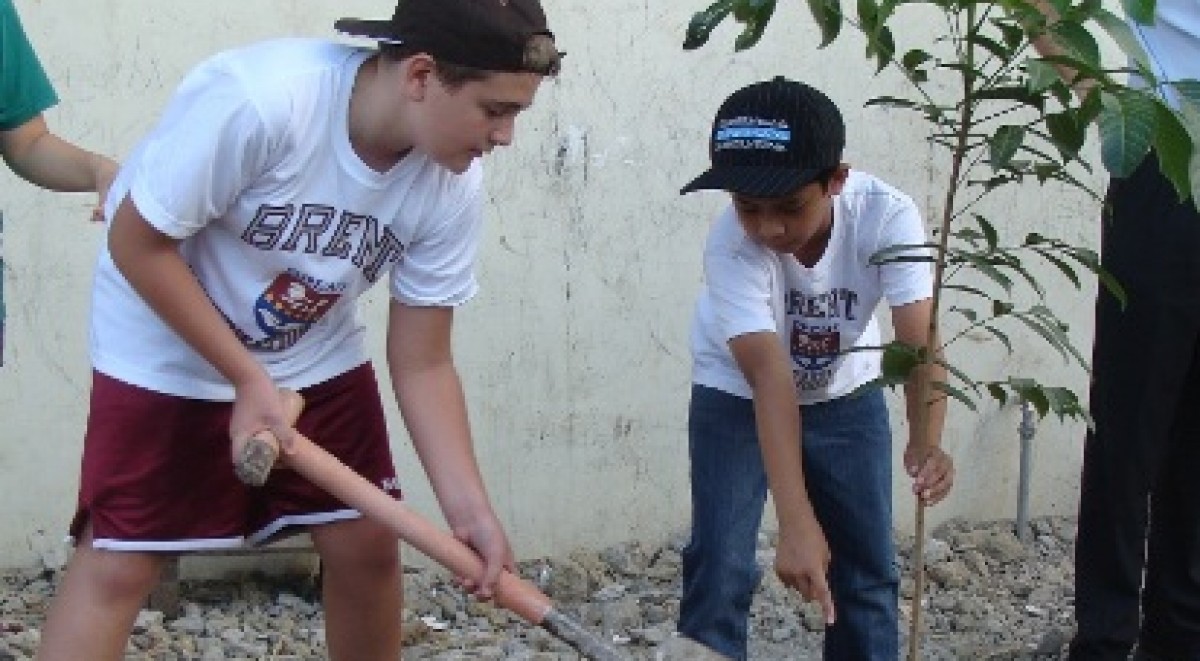 In 2009, Metro Manila and other parts of Luzon were ravaged by one of the most destructive typhoons in recent history: Typhoon Ondoy. The torrential rains and heavy floods brought about by Typhoon Ondoy affected the lives of many people – severely damaging or destroying their homes and all their possessions. For some, it even took their lives or those of their loved ones.
To answer the pressing needs of the countless families whose homes were destroyed during the typhoon, the Philippine government organized numerous relocation sites where the displaced families can begin their lives anew. One such relocation site is in Langkiwa, Binan, Laguna. When we visited the families newly relocated to Langkiwa two years ago, were dismayed by the community's lack of trees which resulted in high temperatures. The families living in Langkiwa, although thankful for being given new homes, shared with us the hardships they've experienced in their new community, specifically having to deal with high temperatures during the day. The community did not have a single tree which could help lower temperatures or provide shade for the residents.
This unfortunate situation led Brent School to propose a tree-planting project for the community in Langkiwa two years ago. Through the efforts of hardworking individuals dedicated to the project, we finally received news from the NHA through Go Forward and the Mayor's Office, that the NHA have allocated land in Langkiwa to use for our tree-planting project.
We immediately shared this good news with Brent School, and though it was two years in the making, Brent held true to their promise to help plant trees for the residents of Langkiwa. Finally, on April 27, the long-awaited tree-planting project was conducted in Langkiwa, Biñan, Laguna with the help of Father Jance, teachers, and 108 students from Brent School, Mayor Alonte and staff, and volunteers from Springboard Foundation. We were able to plant 116 trees along with 220 additional mahogany trees donated by The Green Earth Ambassadors Club of Brent in Langkiwa on April 27, and will return another day to plant even more.
A big thank you to everyone at Brent International School for their concern and generosity to the residents of Langkiwa, Biñan, Laguna.