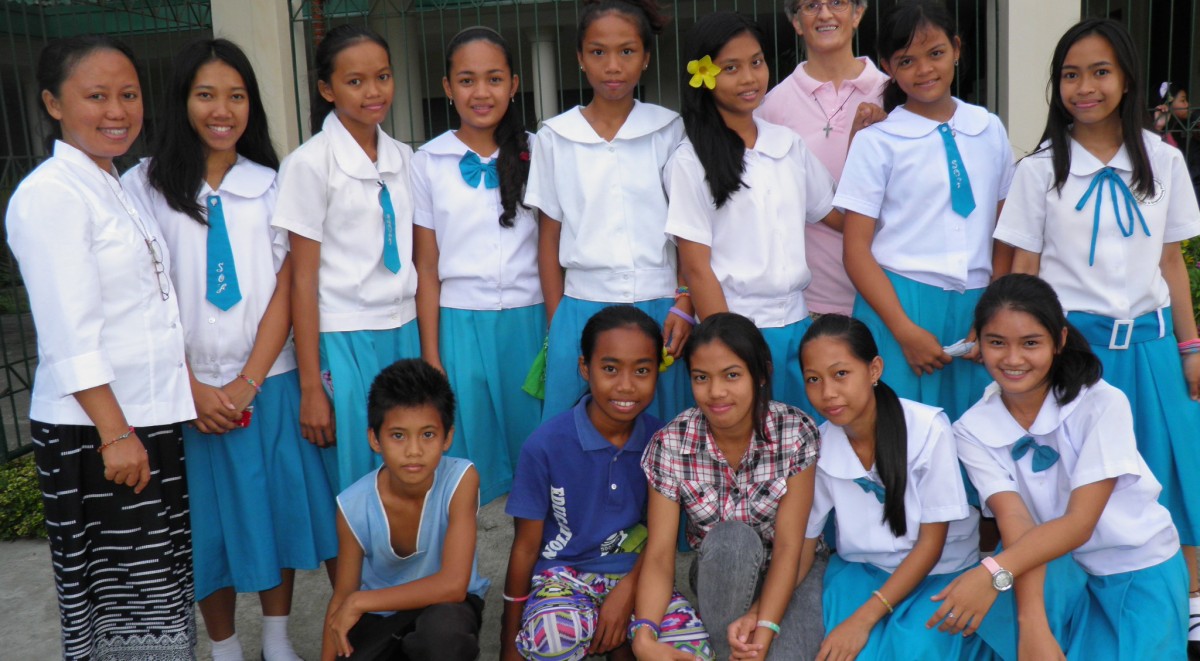 Your donations have helped 20 students at Balay Sa Nazaret with materials and fees to help them through the year. Donations have provided students with paper, uniforms, the chance to join in special school projects and much more.
During the previous school year, the following has happened at Baly Sa Nazaret
Visited families affected by Typhoon Yolanda and helped in the rebuilding process
Having English lessons 3 times a week since September 2013 from two American volunteers
Guitar lessons in the run up for Hero's Day for 3 students, who were able to lead songs during mass
Held 6 'Paper Craft Training' sessions from 5th October to 31st October. All students of the school and their families were invited with 7 students graduating from the event.
The Sisters held free sewing and cooking sessions
From January to March, teachers from the Alternative Learning School came in to teach Hairdressing and Manicure
On the 30th March, the students at the school created the following images as a way of showing their appreciation of all the support you have giving them throughout the year. Some images show the students thanks, whilst others show elements of Filipino culture and what they did during the school year.
Further News.
November last year, it was looking like a 4th Year High School student would have to drop out of school as she was pregnant and felt that she could not complete her studies because of this. After a number of meetings with advisors, teachers and the girl herself, the teachers were convinced by the nuns of San Carlos Foundation Inc to allow the girl to complete her studies and to graduate. She did well in her studies and graduated in March this year. The girl is now preparing for the birth of her child, which is expected some point during May. The nuns were very happy that the girl could complete her studies and are thankful to the teachers for listening to their pleas to allow the girl to continue her studies.