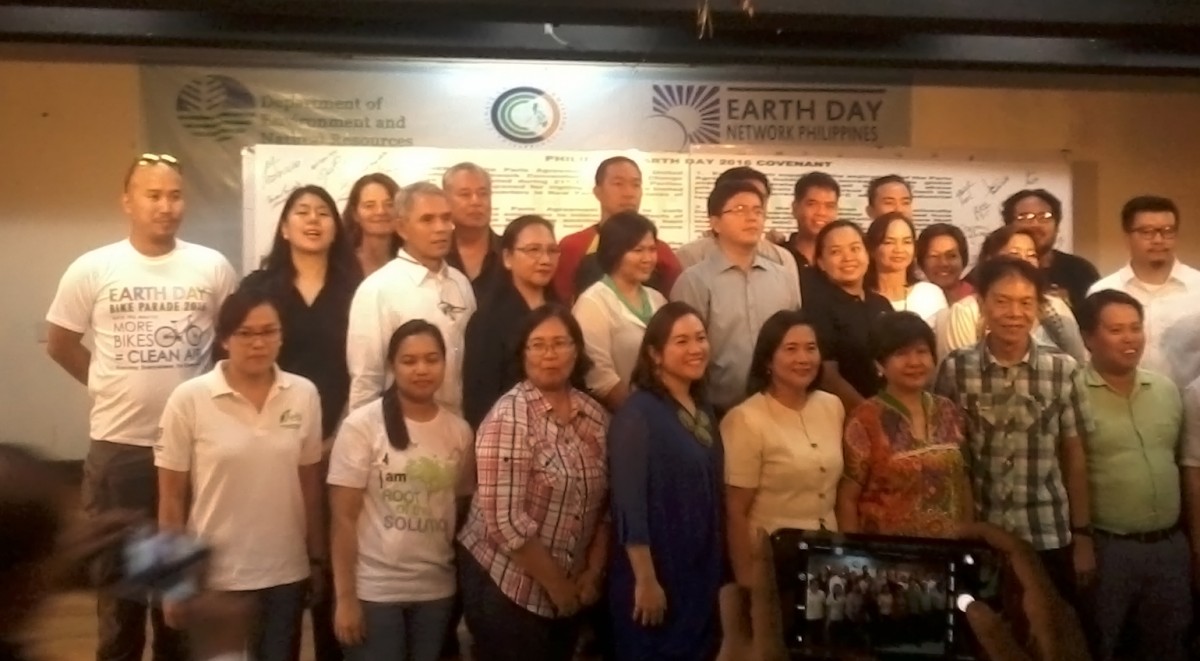 Springboard had the honour of being invited to the Earth Day Celebrations in Quezon City on 22nd April 2016 by MD Rubeno, who is championing the rights of indigenous people and environmental protection in the Philippines. The celebrations coincided with the signing of the Paris Agreement by 172 countries to reduce the effects of climate change through initiatives such as reducing Green House Gases and undergoing a 6.8-Billion tree reforestation program across the globe.
The event in Quezon City saw a number of companies, government departments, city councils and NGOs sign the 'Covenant on Climate Change Mitigation and Adaptation of the Philippines' that Springboard Foundation had the great privilege of being invited to sign.
It was comforting to see how many people, NGOs and companies are fighting for a cleaner, healthier environment in the Philippines.
---
---