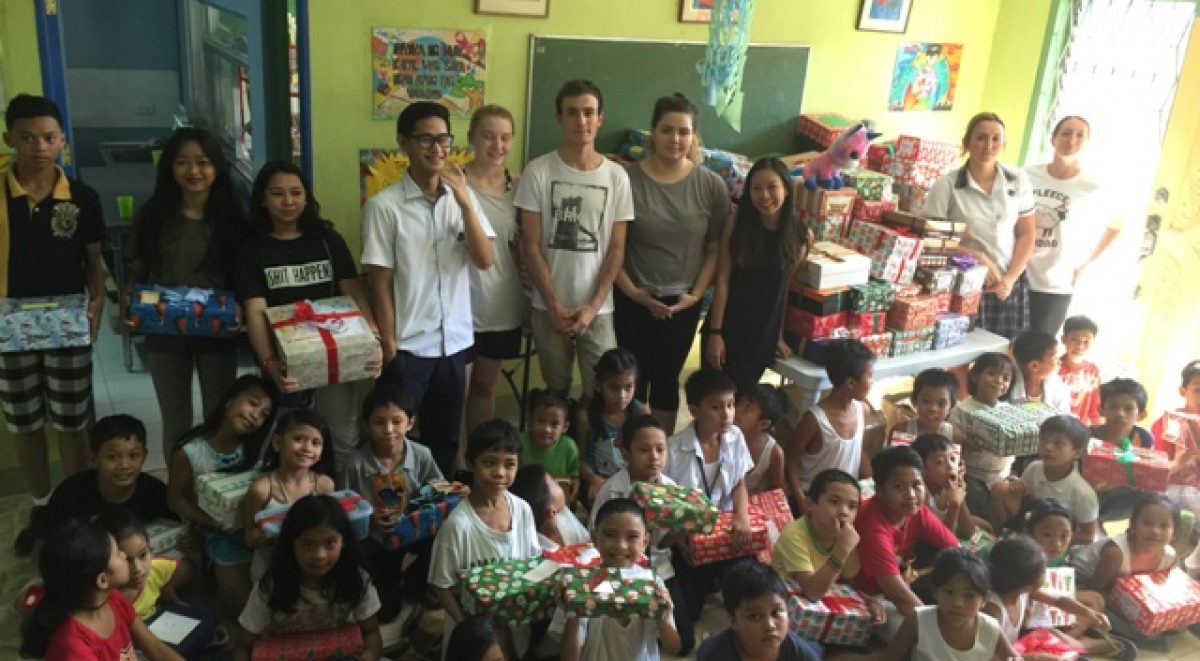 Give Noche Buena Christmas Hampers and Shoeboxes filled with Gifts
Donate PhP 500 per Shoebox or Noche Buena Christmas Hamper
Or pack your own CHRISTMAS SHOEBOXES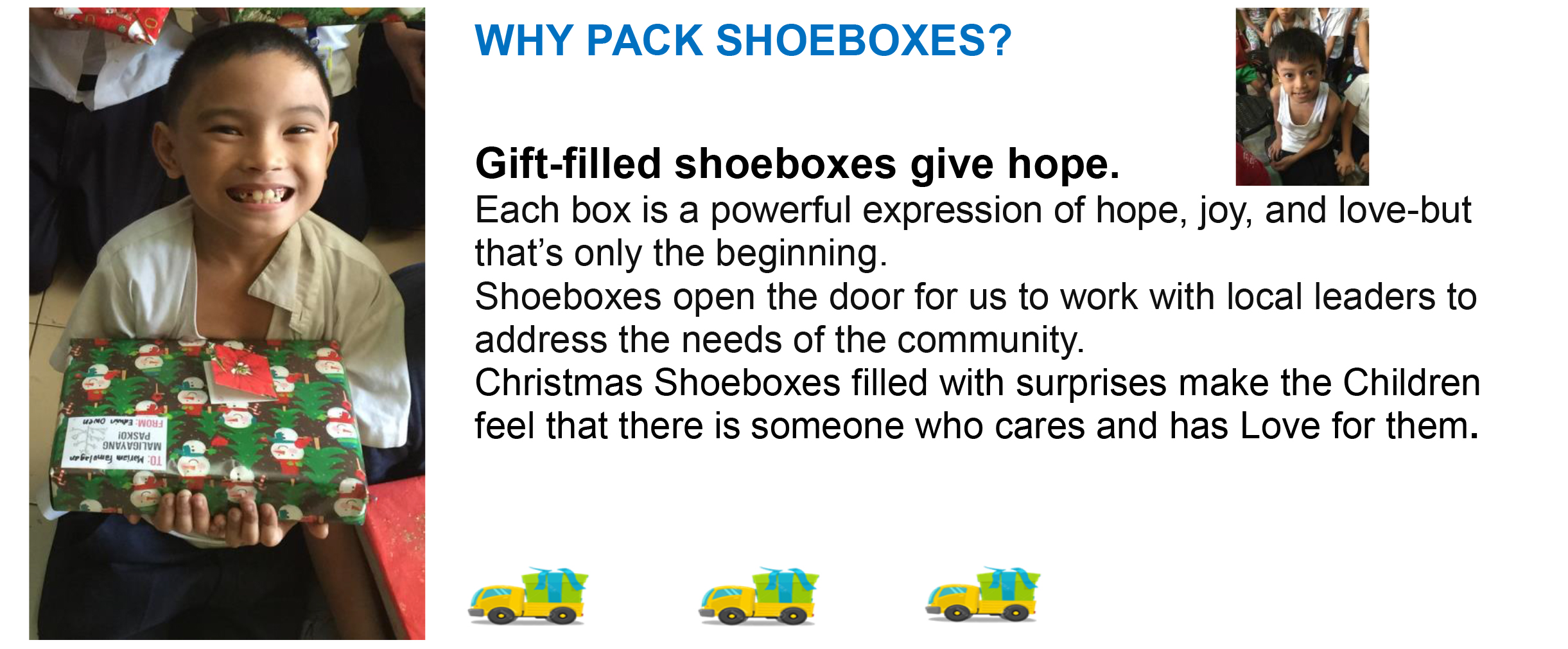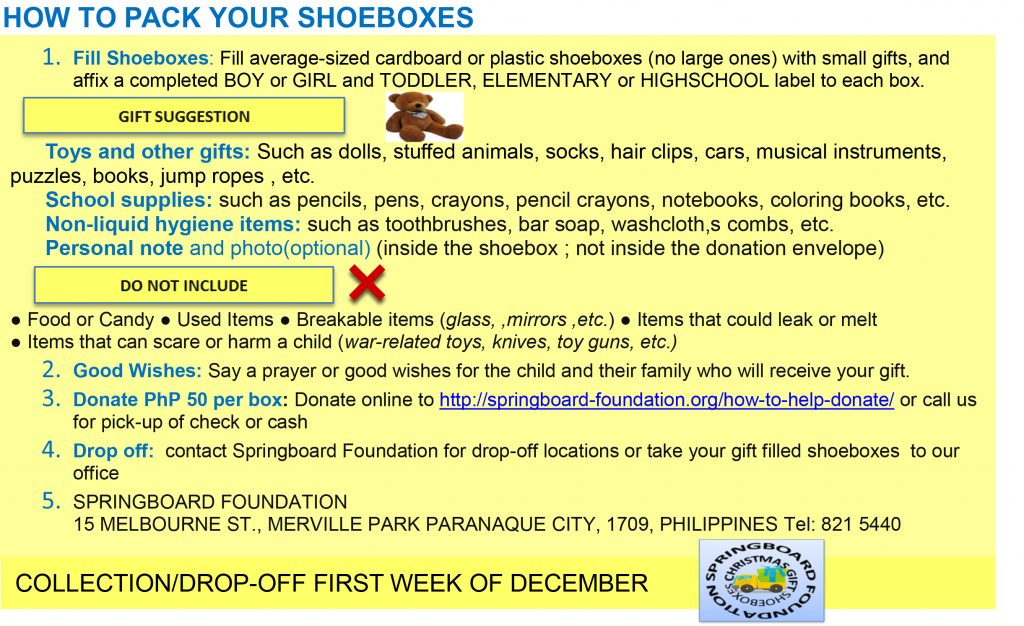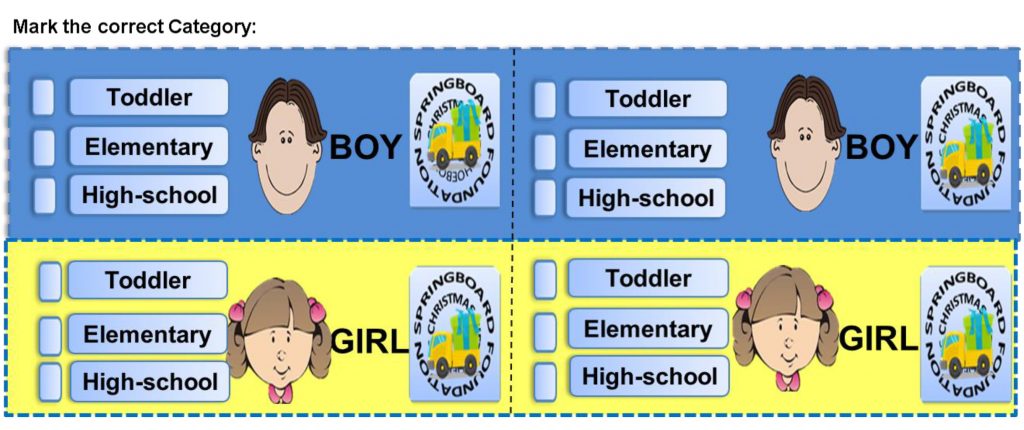 Noche Buena Christmas Hampers

Unfortunately hunger is present in many places. Christmas time is especially hard for families if they can't give their children a meal to eat.
For many years Springboard Foundation has given Noche Buena Christmas Hampers to thousands of families in poverty stricken areas
Family meals are an important tradition for the people of the Philippines. It is a time to get together, a time for remembrance and contemplation. It is a time of sharing and showing love for each other.
A family that does not have food to share during the Christmas Season will feel the burden of poverty harder than during any other time of the year.
We can change that 
With just 500 PhP we can buy enough food for a family of 6 to eat during the Christmas days and this will give them a day off from poverty – what nicer gift can you give?
Help us make this possible for thousands of families this year. We will do the shopping whole-sale, organize volunteers for packing and distribution and deliver your gift to the people in dire need of a little break. Just make a donation of PhP 500/USD 10 and times this by the number of families you would like to give a Noche Buena Christmas Hamper