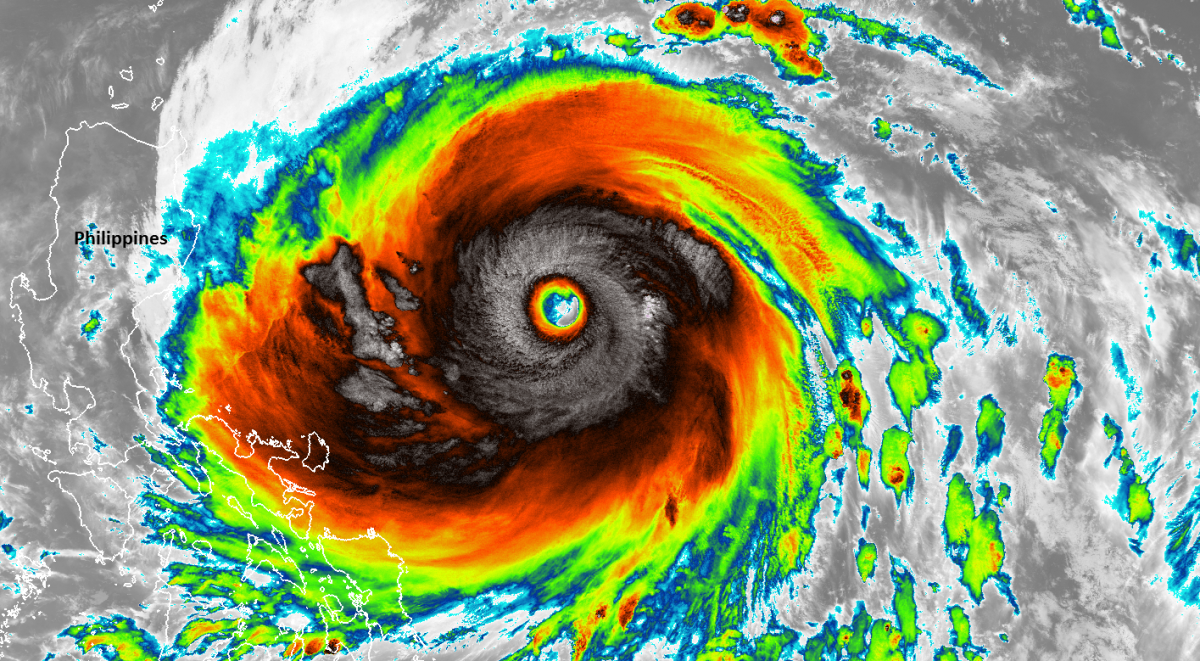 In the early hours of 20th October 2016, Typhoon Haima (local name Typhoon Lawin) made landfall in the northern most regions of Luzon, the main island of the Philippines, were it left a trial of destruction before it left the Philippine Area of Responsibility.
Over the weekend, Gina from Springboard Foundation managed to visit Cabagan, a town affected by Typhoon Haima, as part of a fact-finding mission to find first hand out the extent of the damage caused. The town, like most of the region was without power, Internet and cell phone coverage. Many of the schools were heavily damaged and farmers have . Residents spoke of whole Barangays being wiped out. Gina visited, Barangay Minanga, were a total of 261 families and 951 individuals where effected. As part of the visit, Gina managed to distribute toiletries and towels (kindly provided by Kids International Ministries) to those affected.
In all over 210,000 families in the region have been affected by the typhoon, with 75,000 people still remaining in evacuation centres as of Monday (24th October). The total number may rise as rescue teams are still trying to access more remote areas that have been cut off by landslides. Nearly 14,000 homes have been destroyed or damaged by the typhoon and extensive damage to infrastructure and agriculture has been reported.
---
---
We have been accepting donations since the typhoon hit with the first batch of relief goods leaving Manila last night. We are still accepting donations (both in kind and cash) for relief goods and we will be transporting more up with help from the United Filipino Chinese Fire Volunteer Rescue Association Network.
With so much damage to homes, schools, fisheries and rice fields, many families will have lost their only source of income, homes and their children's access to education is restricted. The victims of Typhoon Haima will need your continued support to help them become self-sufficient again.
We are accepting the following donations to help provide immediate relief to people:
1. Towels – duel purpose – keep dry and warm
2. Blankets and sheets – as above
3. Pillow cases – can double up as a baby bed and cover
4. Socks – being wet 24/7 even in the tropics you get cold!
5. T shirts – all sizes
6. Shorts – all sizes
7. Pot noodles – not the packets the pots as they can be used for other things!
8. Sky flakes – easy snack
9. 3 in 1 coffee sachets – hot and quick (food is being prepared by DSWD and local support where they can cook fresh meals)
10. Solar chargers/lights – some areas are still without power and this may remain the case for weeks to come
Please bag up and label the bag and tell us what is there. We take note of exactly how many donations we get and this saves us so much time when loading the trucks! We will be having a number of relief runs over the coming weeks.
Please message us for a drop off point if you would you would like to make a donation of any of the items listed above or if you would like to volunteer to raise funds for the victims of Typhoon Haima. Or click here if you would like to make a cash donation. Please click the 'Add a note' (see image below) and type 'HAIMA/LAWIN RELIEF'. This way we will know what your donation is for.

As time passes, the needs and nature of the donations will change, please follow our Facebook page for updates. As relief will lead to reconstruction, providing livelihood programmes, medical missions and education programmes.
For more information about Typhoon Haima please visit here.