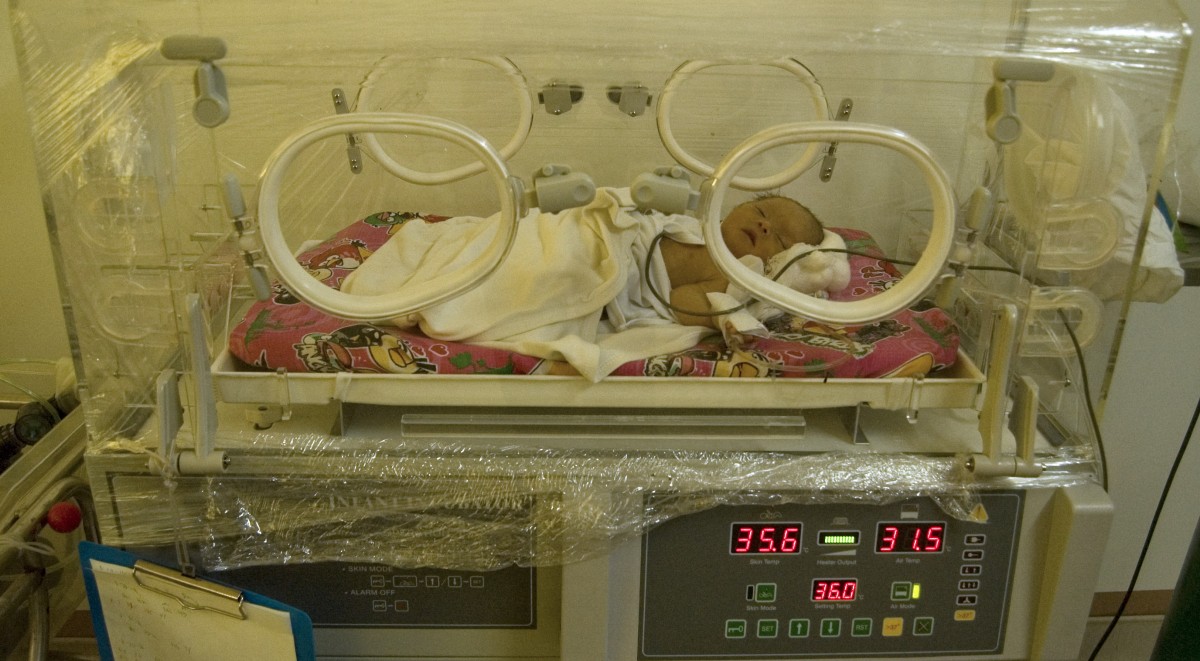 ---
Back in July the wonderful people at ANZA released the first tranche of medical equipment to the Neonatal Intensive Care Unit (NICU) and Paediatric Ward at Bulacan Medical Center. This medical equipment is vital in helping to save the lives of premature babies by automating a number of procedures that would have been normally done by hand, saving hours of precious time of the staff. Allowing them to focus on other essential duties within the ward.
The second tranche of life saving equipment included the following; 1 infant incubator, 1 suction machine and 2 neonatal blood pressure apparatus with stands. As soon as the incubator arrived, it was put straight into use, a testament to the importance of the donation made by ANZA has been to the lives of these premature babies. On the day of the official handover, the incubator already contained it's second premature patient.
The Neonatal Intensive Care Unit takes care of babies born with severe health problem such as infections, heart and lung problems and premature births. Figures from the UN  show that child mortality has reduced by over 50% since 1990. Despite the big decrease, the number of premature deaths worldwide in 2015 was still high, just shy of 6 million. A figure that equates to the combined populations of Berlin and Paris dying in the space of 365 days, so every bit of help these underfunded hospital departments receives, helps chip away this staggeringly high number of deaths.
---
---
Springboard Foundation ensures that any donated medical equipment to public hospitals to free to use for patients, helping to reduce the financial burden of health costs on impoverished families. We do this by getting the hospital staff to document the patients who use the machines so we can perform spot checks by contacting patients to make sure they do not incur any charges.
If you would like to get involved or to donate to any of our medical projects or any other project please visit the donate page or drop us a line. We would love to hear from you.