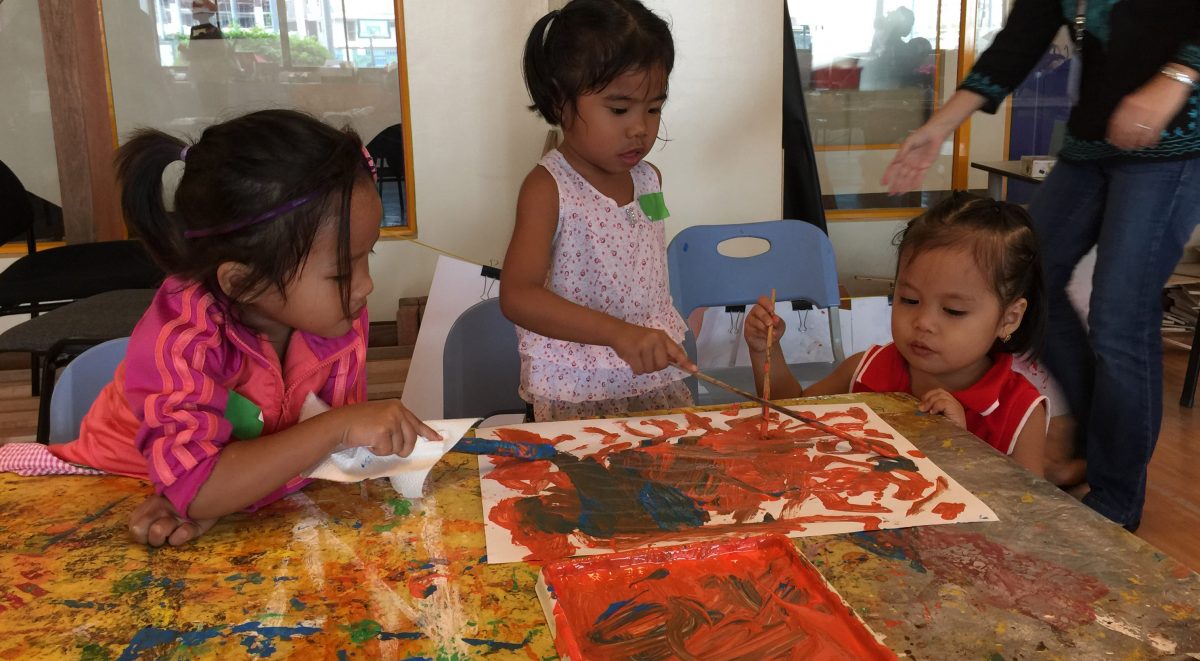 Kings School Manila or KSM for short hosted an activity day for the toddlers who attend Manggahan Day Care Centre, an informal day care based in a squatter settlement outside of Merville.
The activity day gave the students of KSM the chance to finally meet the toddlers from Manggahan that they have been supporting.
The day was split between sports, music, painting and paper aeroplane making thrown in for good measure. Everyone was split up into teams and alternated between the different activities.
Each student from KSM had the role of looking after a couple of Manggahan toddlers each as they did each activity. A role that the Kings School students took on with enthusiasm.
---
---
The end of the day saw two Jeepneys of exhausted toddlers make their way back home with a belly full of food and bag of goodies from the children at Kings School.
A big thank you goes out to the Kings School Manila for putting on this day and a big thank you to the parents of the Barkada group for their support.