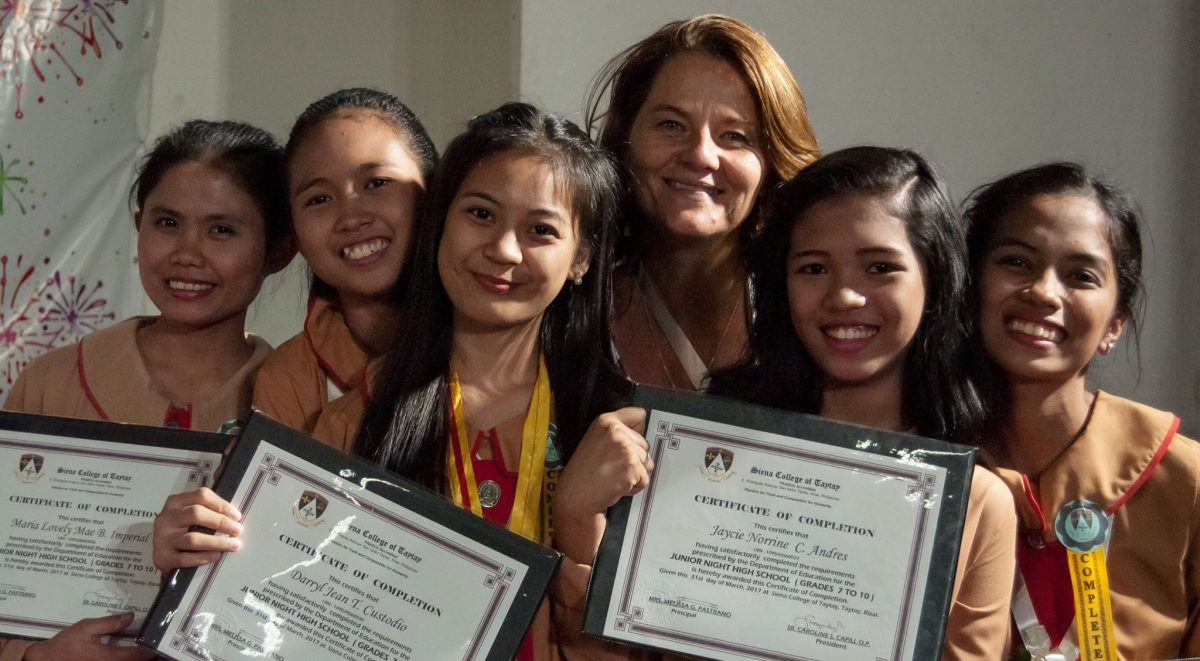 As another school year draws to an end and the Night High School Scholars at Siena College Taytay achieve another milestone moment in their education; the transition from High School to Senior High School. This batch of scholars will be at school for another two more years before making the choice of entering the work place or go on to university.
Scholars sponsored by Fresenius Medical Care and 2 private individuals, through Springboard Foundation, took the top 3 spots for the Top Student Award of the Night High School Program. Congratulations to Reynalyn Villaganes, Linerva Morden and Angelica Rellores. Additionally, Reynalyn Villaganes was also awarded for Best in Conduct and Best In Christian Living.
---
---
We would like to thank the following donors for all their support; The German Club, Q2, Rieckermann Philippines, Fresenius Medical Care, Bag Electronics, Detlev Von Ramm, Frank Schuengel and Renata Semmel.
PhP 4,900 will put a scholar through one year at Siena College, a prestigious private college who runs the Night High School Program for indigent students. If you would like to sponsor a scholar, please contact us for more details on how you can shape the future of these hard working young individuals.